Hello Guest, please
log in
for better site access.
Safety-Critical Systems Club
For Everyone Working in Systems Safety
The SCSC is the UK's professional network for sharing knowledge about system safety. It brings together engineers and specialists from a range of disciplines and industries working in system safety, academics researching the arena of system safety, providers of the tools and services that are needed to develop the systems, and the regulators who oversee safety.

The SCSC provides seminars, workshops and tutorials throughout the year, with a three-day annual Safety-Critical Systems Symposium in February.
SCSC Seminar on Software Maintenance
Software Maintenance: Legacy and Archaeology, Thursday 6 May, 2021 - Zoom, https://scsc.uk/e817
This seminar considers the issue of software maintenance for safety systems. Often we have an incomplete view of the design and code and yet changes have to be made. What are the best strategies to use? How do we understand what the existing code does? How can we make safe changes? How do we re-verify? The speakers at this event will explain their methods for tackling change to legacy code.
This seminar is free to SCSC members, see www.scsc.uk/membership
SCSC Seminar on Safety Culture Developments
The SCSC is holding an online seminar on 13th April ( https://scsc.uk/e793 ) on safety culture. The speakers will discuss real-life case studies and the results from the recent questionnaire will be presented. Book your place now at https://scsc.uk/e793book This event is free to SCSC members.
SCSC eJournal
The SCSC is creating a new publication, "The Safety Critical Systems eJournal" for high-quality technical articles on any area of systems safety. This will be published twice a year via the SCSC web site, with a compilation hardcopy available on Amazon annually.
The focus of the journal will be on safety practice, industrial applications and standards/guidance. The editor is John Spriggs, a long-time supporter of the club and respected author and presenter.
Please consider submitting an article on your work. Submission details to be announced soon. There will also be length guidelines and style guides issued shortly.
Code of Practice: Cyber Security and Safety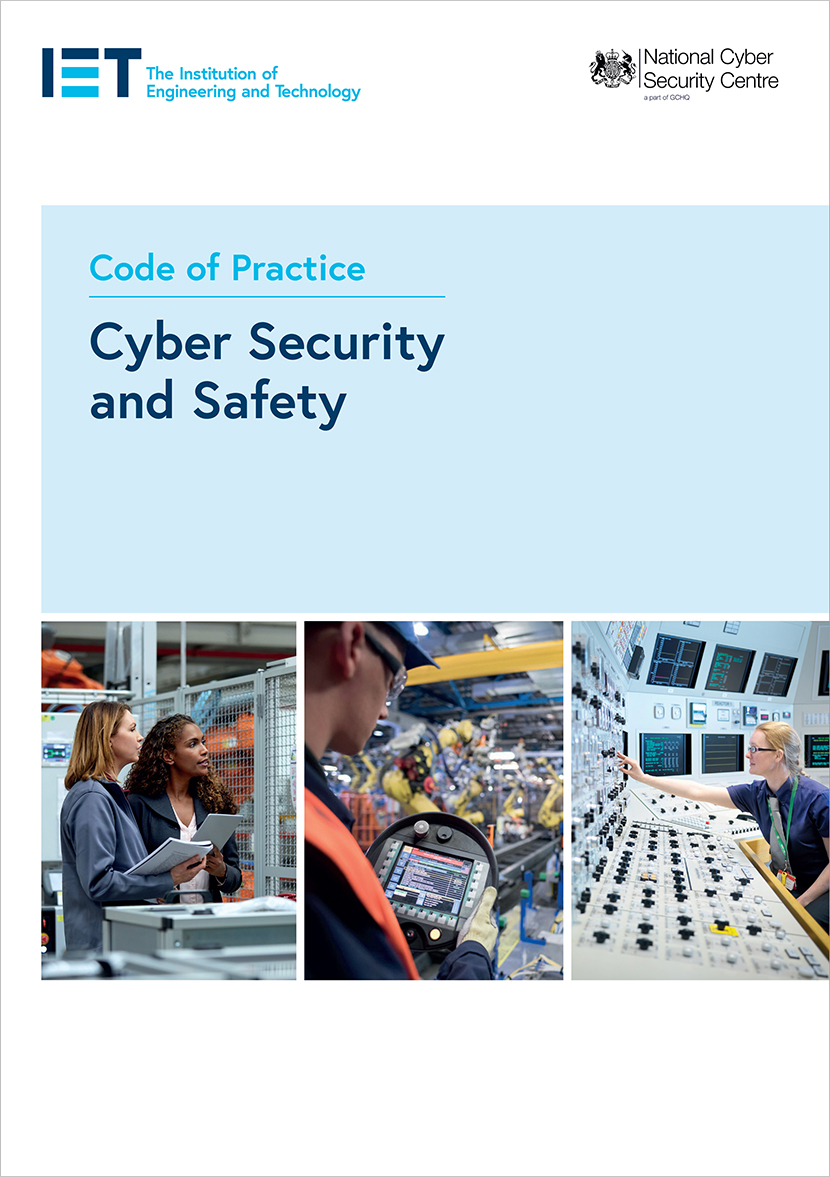 I'm pleased to announce that after 32 months of hard work and cross discipline/cross sector discussions, the IET has published the Code of Practice: Cyber Security and Safety. This work was supported by NCSC and is available for free download from the IET website.